YV'S EVERLASTING PROMISES

Jesus' Prophesy,
has been Fulfilled in your days.
download by clicking on this link;
YV'S EVERLASTING PROMISES pdf
by finding the hidden formats. "they" reveal the TRUTH &
the correct order of everything, from our beginning and Jesus.
645 pages, 80+ maps & Kings timeline
revealing YV'S (YHVH'S) HIDDEN FORMATS in your bible
"these formats are repeatable"

i michael eashoo, as scribe and Prophet declares to everyone;

YV MADE me see HIM
and HE MADE me HIS WITNESS and Jesus' Witness.
copyrights © michael eashoo, 2017 no email address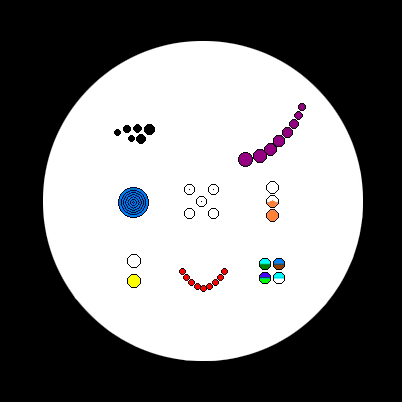 this zip folder is 31 mb >>>link>>>
Gen1 Gen2 Gen3 pdfs for cell phones
there are 71 pdf's for you to read thru to learn the repeatable steps i took to Fulfill Jesus Prophesy.
i started back in 1988-9 when i found psalms 78: verses 15 & 19 were out of order.
what i found by re editing the text was a format that removed hebrew words found in the hebrew manuscript. yet the text was easier to read and understand.
the more psalms i did. the more i found other formats that removed hebrew text.
when i received copyrights to the old testament from the library of congress. many scrolls did not have formats. so i did not include them BECAUSE there was not enough text to have a story/account.
the more i reread what i done. i found i could remove more text because i found there were other formats.
it was only 5-6 years ago when i found 3 formats that HAVE RULES. which means i can prove what i found is not me putting my wants into the final text. because "the formats" took control of the text to correct itself.
yes, history has changed. but that is only half the story. how many of you know about the 100+ blasphemies in your bible? how many of you know the bible editors are wordsmithing the text in the bible for a goddess? how many of you know this goddess is why YV sent HIS NATION into captivity?
full details will be in my video. for i am a Prophet that knows TRUTHS you need to know and learn.
can you judge a true Prophet without knowing the truth? for i declare right now 'righteous male believers' will go into the abyss and fight for their CREATOR and HE WILL REDEEM them. yes, i just texted many males will see and declare our CREATOR EXISTS.
everything will be explained in my videos on my youtube channel. >>>link>>>
this is done because 'yt' resizes the videos to your screen resolution.
this might take 20+ months to complete because there is a lot to explain. starting with how our CREATOR MADE me see HIM and how i became HIS WITNESS Jesus Exists.
one of the first videos will explain how males can witness for themselves life exists after death, witness they have a soul and the abyss exists.
if any male says i am lying. that idiot did not do what i told them to do in that video.
videos that i will be posting:
1) every chapter of YV's EVERLASTING PROMISES, and explaining what i know.

2) how to re edit the bible to set the text to the sUn and by reading the bible your reward is to "eat" a fruit every month. (well, that is what "they did" to your bible! it is in the 1611 preface for your bible. the text you will be reading kicks that type of editing out. by doing this, this "Is Jesus' Prophesy.")

3) explain why there is blasphemy in your bible. John 1:5 calls GOD and "it".

4) the hidden formats the how's and what's.
there are many things i know you want to ask me. in my videos i hope to answer most them.
right now i need to get to work making the 130+ videos that need to be made.
note - yes there are things i need to recheck in this pdf i released.
like: timelines, life spans, errors that need to be corrected to better read the text without having to double read a sentence.
the paragraphs you will read have a lot meaning. read them carefully and think about what is written.